Here Be Dreams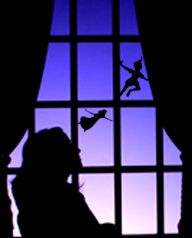 Here be the rantings of a film student.
POLICE TELEPHONE
FREE
FOR USE OF
PUBLIC
ADVICE & ASSISTANCE OBTAINABLE IMMEDIATELY
HOVER TO OPEN
So, here we go with a new series of tips and tricks about cosplay that will be released whenever those things come into my mind. Some things may be useful tips from our workshops, others are shared because I just ran into an idea how to handle things. More tips like these can be found at my FB page.

Today we have the topic "crossplay" and what you see on the picture applies to both genders, so it does not matter if you are a girl who cosplays a boy or a boy that cosplays as a girl.
Film student jokes… 
This dog… In my life…
My dad is downstairs watching the harry potter series for the 1st time screaming and i go to check on him and he says " YOU'VE GOTTA BE FUCKING KIDDING ME THEY DON'T KILL THE EVIL LITTLE BLONDE LESBIAN FROM THE SNAKE HOUSE BUT THEY KILL DOBBY? WHY DOBBY. THIS RUINED MY CHRISTMAS." 

._.
._.

little blonde lesbian from the snake house


okay dad. 
o shit they're becoming self aware #plotholes

oh god hahahahah
You have been deceived by your own cold heart - a curse upon your house and all within it. Until you have found someone to love you as you are, you shall remain forever a beast.
lms if Kim Possible's top lip frightens you

once you start viewing it as a moustache there's no going back

Do you know the damage you have done

yes
Let me seduce you with my extensive knowledge of fictional universes
amfg, I know i'm not the only one that instantly thought of this grump
So everything that doesn't fit into some stupid idea of what you think God wants, you just try to hide or fix or get rid of? It's just all too much to live up to. No one fits in 100% of the time.
Just do your job, but never forget what he is.